You Are Always Warmly Invited to Our Healing Services.
---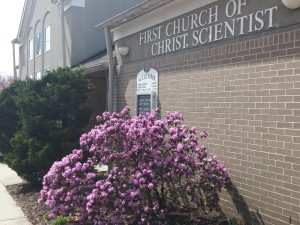 The subject for Sunday 8/28/2016 is CHRIST JESUS. The golden text is from John 18:37
… To this end was I born, and for this cause came I into the world, that I should bear witness unto the truth.
---
---
Click here for additional resources to learn more about Christian Science.
---
Sunday Service: 10:30 a.m. every Sunday.
Wednesday Testimony Meeting: 7:30 p.m. every Wednesday.
*************************************************************
Infant and Young Child Care is Provided During All Services
*************************************************************