You Are Always Warmly Invited to Our Healing Services.
Please join us for our annual Thanksgiving Service on Thursday November 24 at 10:30 a.m. We invite you to download and read the 2016 Thansksgiving Lesson Sermon, which will be shared at Thanksgiving church services around the world. Click here for more information.
---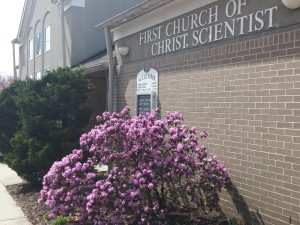 The subject for Sunday 10/23/2016 is  PROBATION AFTER DEATH. The golden text is from Ephesians 5:8, 10.
…walk as children of light: … Proving what is acceptable unto the Lord.
---
---
Click here for additional resources to learn more about Christian Science.
---
Sunday Service: 10:30 a.m. every Sunday.
Wednesday Testimony Meeting: 7:30 p.m. every Wednesday.
*************************************************************
Infant and Young Child Care is Provided During All Services
*************************************************************